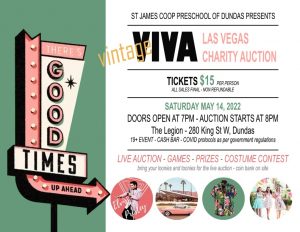 Viva Las Vegas is an annual night of fun and fundraising, hosted by St James Co-op Preschool.
Don't miss out on some amazing prizes which include:
TICAT TICKETS
SHAWN & EDS BREWERY TOUR & TASTING
PARENT PATH BIRTHDAY PARTY
MODO YOGA – 1 MONTH UNLIMITED YOGA
CATCHLIGHT PHOTOGRAPH – PHOTOGRAPHY SESSION
LITTLE MONKEY'S PLAY PASSES
NIAGARA SAFARI DAY PASSES
The Dundas Legion is at 280 King Street West, in Dundas.  This is a few blocks west of Market Street, past most of the small businesses and the community centre.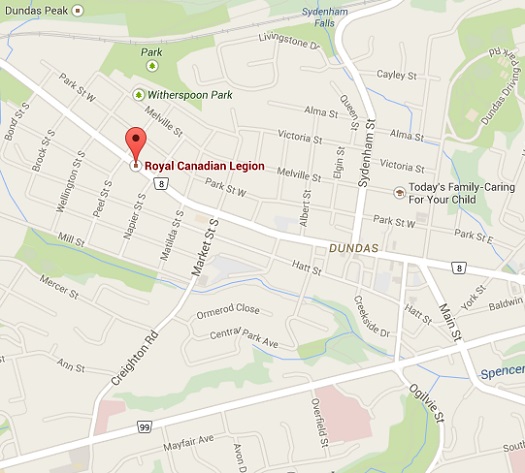 Request tickets via email – sjcpviva@gmail.com
Hope to see you there!