The CIBC World Markets Children's Miracle Foundation EARLY LITERACY EDUCATION AWARD 2007
Congratulations to Michelle Franks of St. James Cooperative Nursery School for having won this award recognizing excellence in early literacy education in the Hamilton Area! Michelle has been a Supervisor/Teacher at St. James Co-op since 1995.
Michelle Franks : Supervisor/Teacher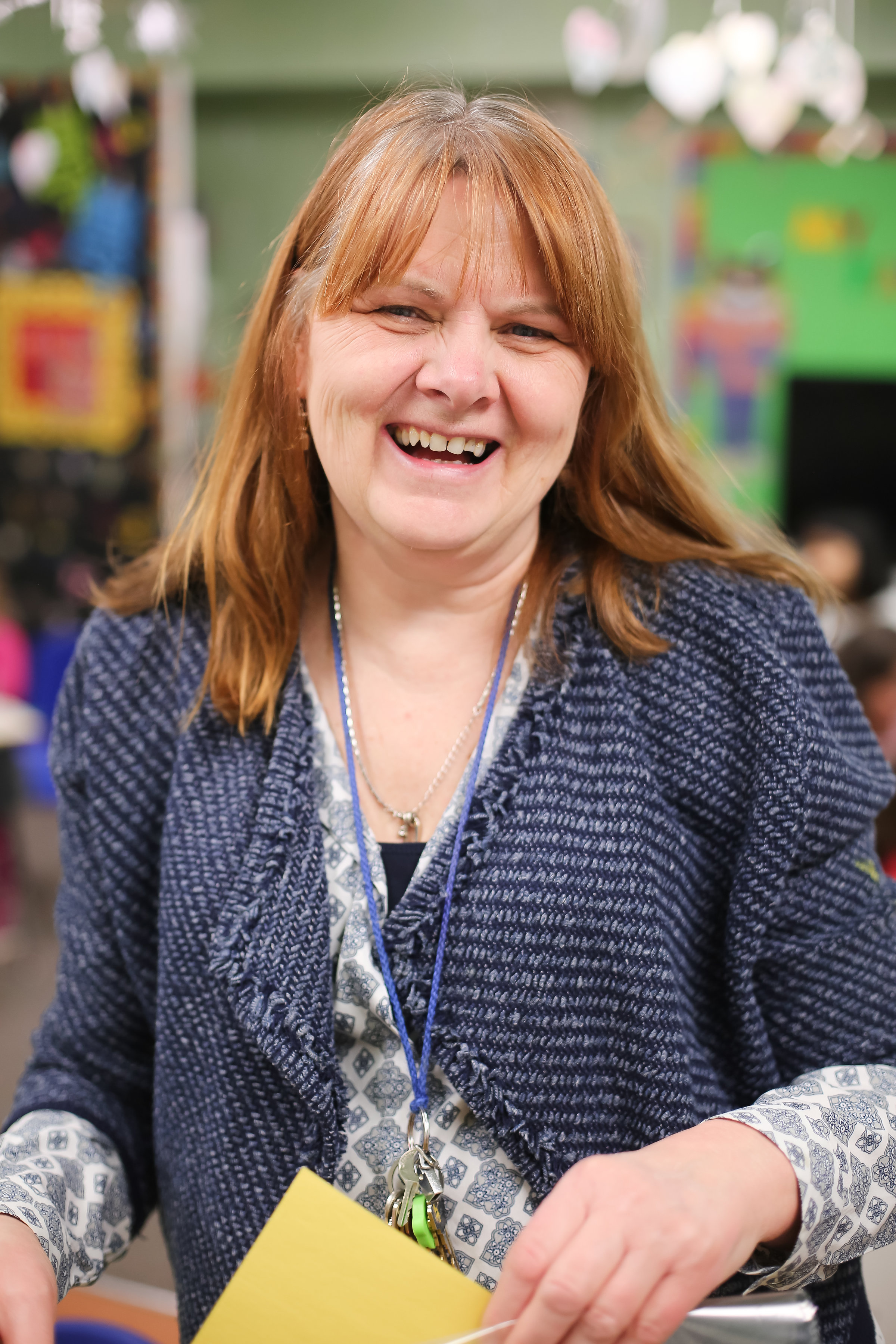 The executive and the co-op members are very happy with the high quality of programming at St. James where Michelle's strengths in creating creative, stimulating and friendly programs are clearly evident. Her interaction with the students and co-op parents is consistently friendly and enthusiastic. Michelle's strong sense of purpose and professionalism is exhibited day after day through the diligence in which she ensures the school and programs meet and exceed all regulatory requirements. When issues or questions do arise regarding guidelines for programs and other regulated aspects of running a nursery school Michelle is always eager to engage government representatives for guidance and support. She is well known around the preschool for her energy, enthusiasm, creative ideas, care and concern for the children.
While at St. James, Michelle has embraced the opportunity to stimulate young minds to develop lifelong literacy skills. Michelle was instrumental in developing three innovative programs: Alphabet Soup, Kindergarten Capers and most recently, 1-2-3 KaBOOM-a Math & Science class that excites the minds of young explorers! All 3 programs are literacy-based, provide JK/SK enrichment, and encourage creativity in a fun atmosphere. More than 150 children have attended these programs! The parents of the children attending the programs often comment on their child's new eagerness to contribute ideas, the increased details in their work, and their pride; "I can print my name", "I can read it all by myself", and "I can rhyme words".
Get to know Michelle better (in her own words!):
"My middle child of five daughters summed up my job at St James Preschool precisely one morning as I rallied the troops for school: "You're so lucky…I go to school to work and you go to school to play!"
Over my many years at St James, I have been very fortunate to work with fellow teachers who share my passion to enrich the learning experiences of our young explorers with dedicated work and enthusiasm, an amazing set of parents each year who step forward with spirit and commitment to help ensure a bright beginning for their children, and children who are just children; eager to explore, share their discoveries and seize the moments. There is never a dull moment at St James. For those times, I love to read, embroider little girls' smocked dresses, spice up my life with travel and enjoy time with my girls."
Sandra Walker: Teacher
Sandra Walker is usually the first teacher many Dundas toddlers have!! Former students can be heard from the sidewalk yelling her name as she boogies along the St. James float at the annual Cactus Festival Parade. She began her career in London, Ontario teaching at a daycare there for 6 years before moving to Dundas with her husband and young family. Sandra has been a part of the St. James family for 13 years. She, herself, brought her youngest daughter to the preschool when she joined as a parent member. She decided to get more involved and worked as an executive member and finally, was hired as a teacher. Sandra is married with two teenage daughters and has lived in Dundas for 16 years.
Sandra upholds the philosophy of our school through her leadership in programming, adaptability and friendly and professional interaction with co-op members. She has always shown excellent interaction skills with our membership. She is sensitive to parents and the concerns they may have surrounding their children and makes all children and parents in her program feel equal and valued. She is informative, friendly and very knowledgeable.
Sandra teaches the Superstar program for toddlers (age 2 by Dec 31st). She knows what it feels like to transition your child to a new and exciting (but different!) social environment for the first time. She always has an extra arm (or two, or three) for any child needing a calm place. Parents are comforted by her warm smile, great sense of humour and conversations, and consistent routines.
As an active teacher that really enjoys exercise and being part of a team, Sandra also teaches Sport Fit. This program introduces new sports/activities to 4 and 5 year olds where no prior skills are necessary and with Sandra, the emphasis is always on co-operation and having fun!
Get to know Sandra better (in her own words!):
"I love Rock and Roll, chocolate milk, a good party and children. I hate paperwork, dishes and housework. On my down time I like to curl, golf, kayak/canoe, hike, bike ride, rollerblade, camp, playing hockey and reading.
I have learned to text (barely), am getting the hang of the digital camera (sort of), and I can check and receive e-mail. I am not on Facebook and I do not Twitter. I have a teenage daughter who loads my MP3 player, programs my cell phone (which is usually not charged and out of minutes) and any other computer/techy thing the modern world thinks I need done to make my life simpler (Ha)."